Flippin' Awesome Adventures was inspired by a lifetime accumulation of marine biology work on the water ranging from New York, Australia, Alaska, Bahamas, and of course Florida. In trying to encompass a love and passion for marine life, Capt. Chris has turned his lifestyle and marine experiences into a Flippin' Awesome tour and brand to share with you.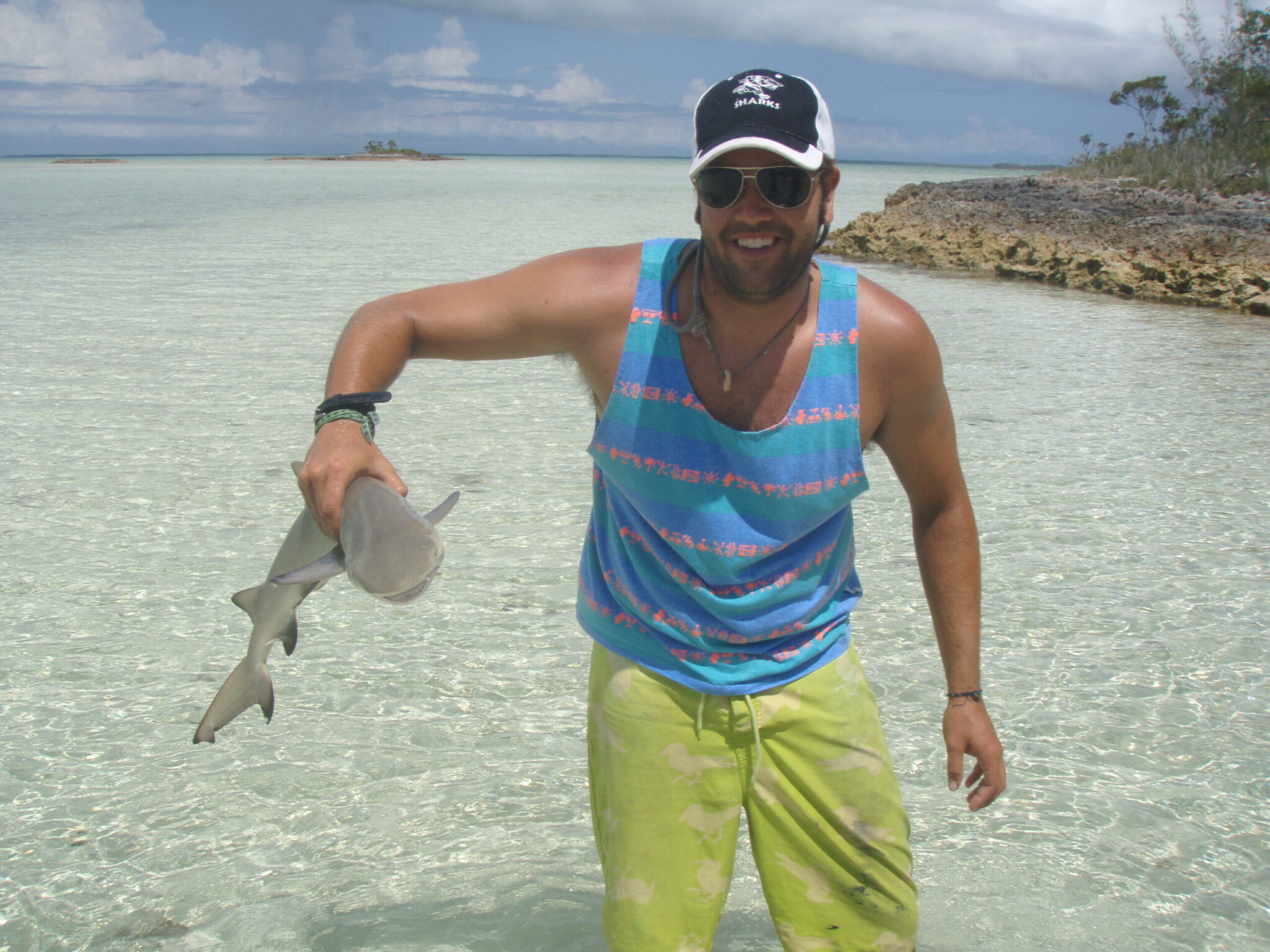 The story truly begins with Chris as a little kid growing up in rural western NY. At 5 years old he wanted to be a fireman, but that didn't last long as the discovery channel had him wanting to be an underwater treasure hunter at 6. Then at 7 years old Chris was "hooked" on shark week and wanted to work with sharks and marine life. He never looked back. With the never ending support of his mother, family, and friends Chris followed his dream.
In 2022 Flippin' Awesome Adventures was born, and boy did it make a splash in the industry. With his extensive marine biology background, Capt. Chris has become a local expert and celebrity on the water. His Panama City beach dolphin tours have been ranked the 2nd most unique thing to do in Panama City! Whether you are a local or visiting, you won't want to miss out on this one-of-a-kind experience, come join us on a tour today!
Captain & Marine Biologist
Are you looking for an adventure that the whole family will enjoy? Look no further than Flippin' Awesome Adventures in Panama City Beach, Florida. This guided tour is run by Captain Chris Farley, a marine biologist who has years of experience with the sea life in the area. Making Flippin' Awesome Adventures the absolute best option for an educational dolphin boat tour.
Raised by a pod of wild dolphins and Poseidon himself, Chris is everything aquatic. Okay, that might not be true, but he's a Scuba instructor with over 1000 logged dives locally, a world traveler, and a marine biologist. He has participated in marine research that included tagging sharks, fish, and even sawfish! He is even known for swimming long distances in a speedo, and has even ordained a wedding underwater!
With a love for everything marine oriented Capt. Chris has been called a wizard on the water and a dolphin whisperer. He is passionate about sharing the natural beauty of the waters of Panama City Beach with you and making you unforgettable memories. Don't miss out on your opportunity to book a trip today with this truly unique captain and tour!